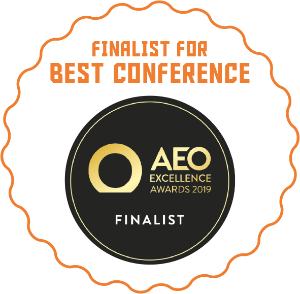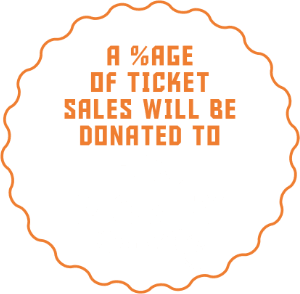 Welcome to Open Banking Expo London, taking place on 13 November at etc.venues St Pauls. We hope you'll join us.
We are delighted to reveal our keynote speaker, Jim Marous. Jim is one of the most requested and highest rated financial services industry speakers. With more than 83,000 twitter followers he has been featured on CNBC, CNN, The Wall Street Journal, New York Times, The Financial Times, The Economist, The American Banker, Accenture and Forbes, and has advised the White House on banking policy.
Open Banking may have rolled out in January 2018 in the UK, but it has been a bumpy road. We are now starting to see less friction in the customer journey and the number of successful API calls is increasingly exponentially every month. Open Banking Expo returns with five stages, 60+ speakers and endless networking opportunities with the leading players in Open Banking. Why attend? Here's why:
"Thank you to the Open Banking Expo team for creating such a great event. The audience you pulled together was amazing!"
Co-Chair, Open Banking & Payments Working Group
"There has been a great collection of people; leading figures from banks and fintech side by side discussing the subject of Open Banking."
Head of Digital Engagement, Barclays
"It has been an excellent event. The quality of speakers has been great, a fantastic range of experts from fintechs to banks, having good debates and quality discussions."
Director, first direct
"It's an amazing full house. It's exciting to see such an engaged audience."
Chief Executive Officer, Funding Options
"The event has been incredibly interesting. There are lots of really smart people from the industry here and I completely agree with the message of the that the customer should come first when considering Open Banking."
Customer Journey, Everyday Loans
"The conference has presented a great case for change, raised questions about adoption and then brought this to life with examples-based talks."
Chief Operating Officer, Cifas
"Open Banking Expo has been really illuminating. It has been great to see that Open Banking can offer huge benefits aside from revenue steam."
Senior Regulatory Guidance and Oversight Manager, Hitatchi Capital
"We particularly enjoyed the panel discussion about how Open Banking can benefit the most vulnerable people in our society. It was definitely worthwhile coming to the event."
Senior Customer Experience Manager, M&S Bank
"I travelled all the way from Norway to be at Open Banking Expo. It has been great to hear from banks, FinTechs and regulation bodies all under one roof."
Senior Consultant, EVRY
"It's been great to look at things from a consumer point of view. The content has been really engaging and answered a lot of questions I had."
Technology Leader, Unity Trust Bank
08:00
Registration & networking
09:00
Keynote address
To prepare for the future, you must "Embrace Change, Take Risks and Disrupt Yourself"TM. Named as one of the most influential people in banking and a Top 5 Fintech Influencer to Follow, Jim Marous is an internationally recognised financial industry strategist, co-publisher of The Financial Brand and the owner and publisher of the Digital Banking Report. Marous advises on innovation, portfolio growth, customer experience, marketing strategies, channel shift, payments and digital transformation within the financial services industry.
09:30
Open Banking 2.0
The who's who of Open Banking at the UK's leading high street banks will lay bare the successes and pitfalls they have experienced since 'go live', and September's 2019 PSD2 deadline. Between them they have a mezze of innovation labs, sandboxes and fintech tie ups. But what's hot and what's not? Our Chair will pose the questions you want answered to reveal what Open Banking 2.0 looks like for the high street.
Moderated by Olly Betts
In partnership with
10:15
Reality check – what have we actually achieved?
It's time for a reality check. Let's take a step back and look at what was predicted for Open Banking and deep-dive into areas where we've excelled and where we've fallen short of expectations. With insights into previous platform wins and fails, I'll be answering the question – is Open Banking heading in the right direction for market success?
10:40
Refreshments & networking
11:15
Panel: Open Banking and supercharging UK business through innovation
Some of the real success stories in Open Banking have come from within the SME finance space. This panel of industry stalwarts will evaluate the true opportunities that lay ahead for business lending and how Open Banking can continue to supercharge the business economy of tomorrow.
In partnership with
12:00
An Open Banking journey through the eyes of ClearBank, the UK's first clearing bank
ClearBank hit the jackpot earlier this year. In February, Banking Competition Remedies – the body established to stimulate competition in the market- awarded it a cool £60m, in partnership with challenger brand Tide, to take on the legacy players in the UK business banking market.
The UK has not had a new clearing bank in more than 250 years, however Open Banking and the speed of technological change in the sector means that the current market environment is perfect for challengers to step in to shake things up. Hear from their Chief Technology Officer on what the bank has up its sleeves to help other financial institutions.
12:30
Open Banking and credit reference
TransUnion's first year in Open Banking; use cases, proof points and what the future holds. This session will delve into and deliver insight on the following themes:
The next generation of credit and affordability
Live use cases and proof points
Predictions for 2020
14:00
Driving revenue opportunities across the Open Banking ecosystem
Not many firms can walk the walk, but Token has been making waves across Europe helping financial institutions ready themselves for a world of Open Banking possibilities.
In this session, Token's Chief Executive Officer will reveal:
Latest research results showcasing current state of pan-European bank readiness and continued API fragmentation
Fundamental improvements required to remove constraints and drive progress
New use cases today delivering real cost savings and operational efficiencies
Next wave of breakthrough customer-centric Open Banking payment propositions
14:30
Panel: Assessing the fraud risks within Open Banking
Bringing you unique views from across the financial services landscape from those at the heart of the country's risk and fraud prevention strategies, this panel will cover:
What are the running financial crime concerns for consideration across the Open Banking ecosystem?
The Strong Customer Authentication deadline may have been delayed, but it is still looming! Will we see further bank/fintech partnerships or firms   innovating from within to ensure customer security?
As more TPP's enter the market, the possibility of fraud increases at the on-boarding stage – how can banks combat this?
Moderated by Mike Haley
In partnership with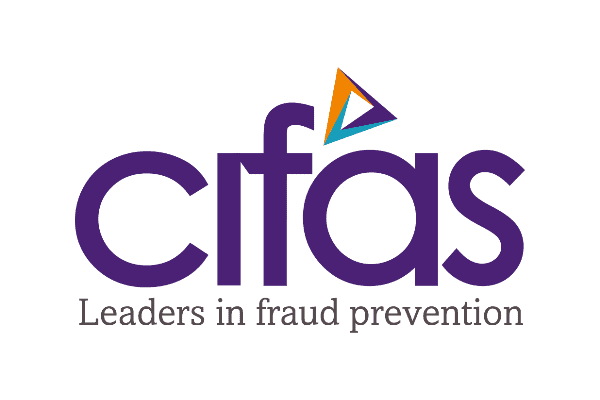 15:15
From Open Banking to Open Finance?
Update on the implementation of Open Banking.
Understanding the risks and opportunities from a wider opportunity of open data architecture.
What next for the UK?
11:15
Fireside chat with the Open Banking visionaries
In what will be the first interview since the September European-wide PSD2 deadline, we ask what's next for the organisations that are shaping Open Banking here in the United Kingdom. The Competition & Markets Authority ripped up the rule book to create the next wave of digital transformation in the banking world, whilst the Open Banking Implementation Entity was tasked with the roll-out across the UK. This interactive session will reveal what is ahead beyond compliance and regulation, and which non-FS sectors are tipped to take advantage of Open Banking principles.
12:00
Case study: Through the doors of RBS. How a CMA9 bank is modernising and delivering customer value through Open Banking.
RBS was the first of the CMA 9 to execute account to account payment services. The bank's Head of Open Banking will reveal its experience so far, and what the future looks like in an Open world. Including:
API Enablement as a strategic imperative
Unique collaboration in establishing standards
Early insights on compliance, usage, and performance
How APIs are powering customer engagement and new propositions
12:30
Digital ecosystem opportunities in Open Banking
Covering:
Best practices for building API-driven digital ecosystems
Scenarios prevalent in cross-industry offerings
Marketplace banking challenges
Products available in the market to accelerate creation of API-driven digital ecosystems
14:00
Open Banking for Good; helping the most vulnerable in society
Open Banking should be harnessed to help the most vulnerable in society, but is the industry doing what it should in this arena? Open Banking Expo has partnered with Nationwide's Open Banking for Good challenge and The Money Charity; a percentage of your delegate ticket will be donated to this worthwhile scheme.
In this session we will reveal:
The progress of Nationwide's fintech partners, who are creating apps to help solve financial capability problems
Insight on why the industry should be working harder than ever to utilise banking data to assist the most vulnerable
What vendors at the coalface are doing to help make the shift
14:30
Panel: The trailblazers of consumer adoption
Here are four trailblazers with one shared agenda; the need to provide compelling digital experiences in order to drive consumer adoption of Open Banking.
These industry giants will dissect:
Staying at the top, acquiring customers and keeping them
How to pinpoint your marketing efforts so they align with consumer behaviour, cultures and varying societies
In today's world, data is a commodity. How do we best utilise it to attract tomorrow's customer?
In partnership with
15:15
Regulatory update from OBIE with technology at the heart
Two months on from the initial PSD2 deadline of 14 September, where is Open Banking now? Chief Technology Officer at Open Banking Implementation Entity investigates. He will offer delegates a dive deep into;
How many banks have met the deadline?
What about those who didn't?
What use cases are we seeing from TPPs, and how is this benefiting end customers?
What's coming next for banks, TPPs and end customers?
11:15
Panel: The women that helped launch the FinTech phenomenon, which continues to facilitate Open Banking today
It is reported that female entrepreneurs make up 1/3 of the total of entrepreneurs globally – how do we continue to swing the pendulum to the centre point? We ask a panel of Women in Finance professionals:
With the changing regulation and continued innovation; is it now or never for neo banks?
What will the financial services landscape look like in ten years' time?
Is enough being done to communicate the benefits of Open Banking to consumers? If not, why?
12:00
A challengers view: API first, bank second
How is fintech having such an impact on the financial world? The answer lies in the 'tech' of fintech, which represents not only modern software technology, but also modern technology practices and culture. This talk will look at how building a great API backed by a robust software product can help you survive in our cloud-based world, and how your digital transformation will fail if you try to change the tech without changing the tech culture.
12:30
What Jerry Maguire can teach us about delivering Open Banking Success
Session delivered by Cashoff
14:00
Global Spotlight
Session reserved for EQUIFAX
Speaker(s) to be announced shortly
14:30
Global Spotlight
Panel: Global developments in an open finance world
This panel will bring together global Open Banking visionaries who have all had a key role to play in regulation, implementation and innovation within their own regions. We'll take a look at:
How we're moving towards an open finance world, and what this means for other financial services platforms outside the initial banking system
How open data can help change lives with Marketplace Banking at the heart of innovation; offering consumers more choice than ever before
Whether PSD2 is an enabler or hindrance when it comes to life after the Open Banking bang!
15:15
Regulation
Quick fire regulation overview
Session will cover:
How regulations are driving the implementation of Open Banking
Explain Open Banking beyond PSD2
The opening of data that can be used for financial services from different sources
11:15
Panel: What has Open Banking done for mortgages?
The principal benefit of Open Banking to the mortgages sector is loud and clear; the streamlining of the application process, making it quicker and slicker for the consumer. They should be chomping at the bit to adopt Open Banking, but are they? Has the industry promoted the benefits enough? Has it responded with innovative products and services? Our panel of industry experts will review the last 12 months and whether Open Banking will shake up the mortgages market forever.
12:00
Digital ecosystem banking: Operationalizing a functioning mortgage bank in 30 days.
We operate in an ever increasingly integrated economy where Customer expectation requires immediate access to Financial Services directly within Digital Marketplaces, Platforms and Communities. The advance of Open Banking enables increased competition for banks with Payments (PISP)  and Data driven (AISP) usecases emerging that provide Customers with new ways of accessing Financial Services. Neo /challenger banks have proven that it is possible to disrupt the status quo. These Challengers, together with FinTech and big global Tech are building a new FS Ecosystem that presents a real competitive challenge to traditional banks.  Banks now need to embrace the need to complete and participate in this new FS Ecosystem, but are they ready for the challenge?
12:30
Case study: A mortgage made in heaven?
It's a common belief that fintech will disrupt banking but collaboration – not competition – will be the primary driver of disruption. The biggest near-term threat to most banks comes not from fintechs but from traditional competitors better leveraging those fintechs. (Source: EY)
In this discussion, Starling's Head of Marketplace and CreditLadder's CEO will reveal;
How the fintech approached and navigated the partnership
How the bank effectively collaborated with the fintech to help drive financial inclusion
What the benefits are to bank, fintech and importantly the end consumer
What the future holds for banks and fintechs working together
14:00
How Open Banking could help vulnerable customers
There is little doubt that the growing pace of Open Banking can enhance the customer journey when it comes to mortgage services and solutions, but how do we ensure vulnerable customers aren't left behind? With the enhanced use of data, as an industry, we can really begin to help customers better manage their money and make it go further – but there is a risk that some people may be digitally excluded. Computershare offers its REPAY tool to empower customers to take ownership of their debt, which in turn offers mortgage lenders the opportunity to rehabilitate customers whilst seeing cost savings, higher collections rates and reduced collection times. Interested? Find out more in this session.
14:30
Panel: The future of mortgages: what can you bank on?
Our panel of experts will take a look at the next 12 months in the mortgages market. What will flourish, what won't? What regulation is on the horizon, and what innovation is needed to reenergise the sector?
15:15
The Mortgage Market Study; 6 months on
On 26 March 2019, the FCA published its final report on the mortgage market study. It found that the mortgage market works well in many respects; engagement is high and consumers are getting mortgages that are suitable and affordable. However, it also found that the mortgage market falls short of its vision in certain ways leading to harm for some consumers who pay more than they need to for their mortgage. Sue will uncover the opportunities that are emerging for Open Banking to reverse this trend.
11:15
Panel: Payments Punch Up
Here we will explore the future of the payments landscape with regulation, innovation and strategy at the heart of the debate. Delegates will enjoy four unique views from all corners of the market as each continues to grapple with product evolution, heightened competition, and increased regulation.
In partnership with
12:00
The future of payments; transformed by technology
As the programme to replace the UK's payments architecture gathers pace and Open Banking enables the development of retail operating models what will payments look like in 2030?  Kate Frankish, Pay.UK's Director of Strategy, the UK's leading retail payments authority, gives us its predictions.
12:30
Show me the money
With a major Open Banking regulatory milestone being reached in the UK and Europe, banks need to focus on what's beyond compliance. Monetizing the investments in Open Banking compliance is becoming vital for long-term success.
In this session, Virtusa's Global Head for Banking will elaborate on:
Recommendations for effective API monetization
Different strategies banks can adopt for Open Banking
Potential use cases and how they can be adapted to various strategies
How to co-create new business models leveraging fintechs, customers and developer community
14:00
All for one and one for all
Our consumer finance expert will examine recent innovations within the payments landscape, in particular services that are being developed for all end users, including those who do not use 'traditional' services. How can the ecosystem flourish to service more customer profiles? Find out in this session.
14:30
Panel: Securing real-time payments
With the rise of global industry regulations, security breaches, digitization and consumers expectations for convenient, seamless and real time services there is a drive to improve how we secure and authenticate customers that is less fragmented and more collaborative. Our panel will discuss the real security risks and share real-life examples of what they are doing to secure customer payments.
15:15
Case study: Visa and its Open Banking journey so far
In April 2019 Visa unveiled a platform with a set of beta APIs and development tools that help issuers and issuer processors build and test digital payment products. Available to the payment giant's clients and partners through a new site, called Visa Next, the platform promises to "help re-imagine" how people access, manage and control their money in the digital age.
In this session Visa's Senior Vice President, for Open Banking will reveal latest progress, future strategy and predictions for 2020 and beyond.
15.45
Refreshments & networking
16:15
Underneath the Open Banking bonnet
The prospect of Open Banking may give pause for thought. To succeed in this new environment, the brick-and-mortar banking world will need to transform itself into a digital provider of cloud-based financial services accessible to users anytime, anywhere.  In this session we will lift the lid on Open Banking to explore the building blocks for a digital platform that will enable banks to:
Leverage digital capabilities to engage clients with personalised experiences
Simplify and standardise to improve agility and reduce business risk
Harvest new data sources, share real-time insights and exchange information
16:40
Open Banking unplugged
We have collaborated with The Fintech Power 50 to bring you the industry's boldest and brightest fintechs changing the way you offer financial services products and how your customers engage with your services.
Explore the next generation of disruptors that will be taking the industry by storm. You'll also be able to book meetings in with these trailblazers during the event to fast forward your Open Banking journey.
Speaker(s) to be announced shortly
Open Banking Expo launched in 2018, bringing together a powerhouse of C-level professionals from the worlds of financial services, fintech and regulation. 100% said that the event was as important, if not more important, than other FS conferences. View the video to find out why.
Dan Cobley, Blenheim Chalcot
Imran Gulamhuseinwala, OBIE
Irina Tysganok, Lloyds Banking Group
Nick Harrison, First Direct
Claudia Del Pozo, C Minds
Anne Boden, Starling Bank
Conrad Ford, Funding Options